Hello everyone, sorry for the long break. Eva and I went to Louisiana to visit my husband's family. I had every intention of blogging while on the road, I even packed my laptop and camera. As you can tell from my week of silence, I did absolutely no blogging. That's what happens when you're having too much fun.
Now that we are back home, I am working on several projects, but I wanted to share with you something that I worked on before our trip: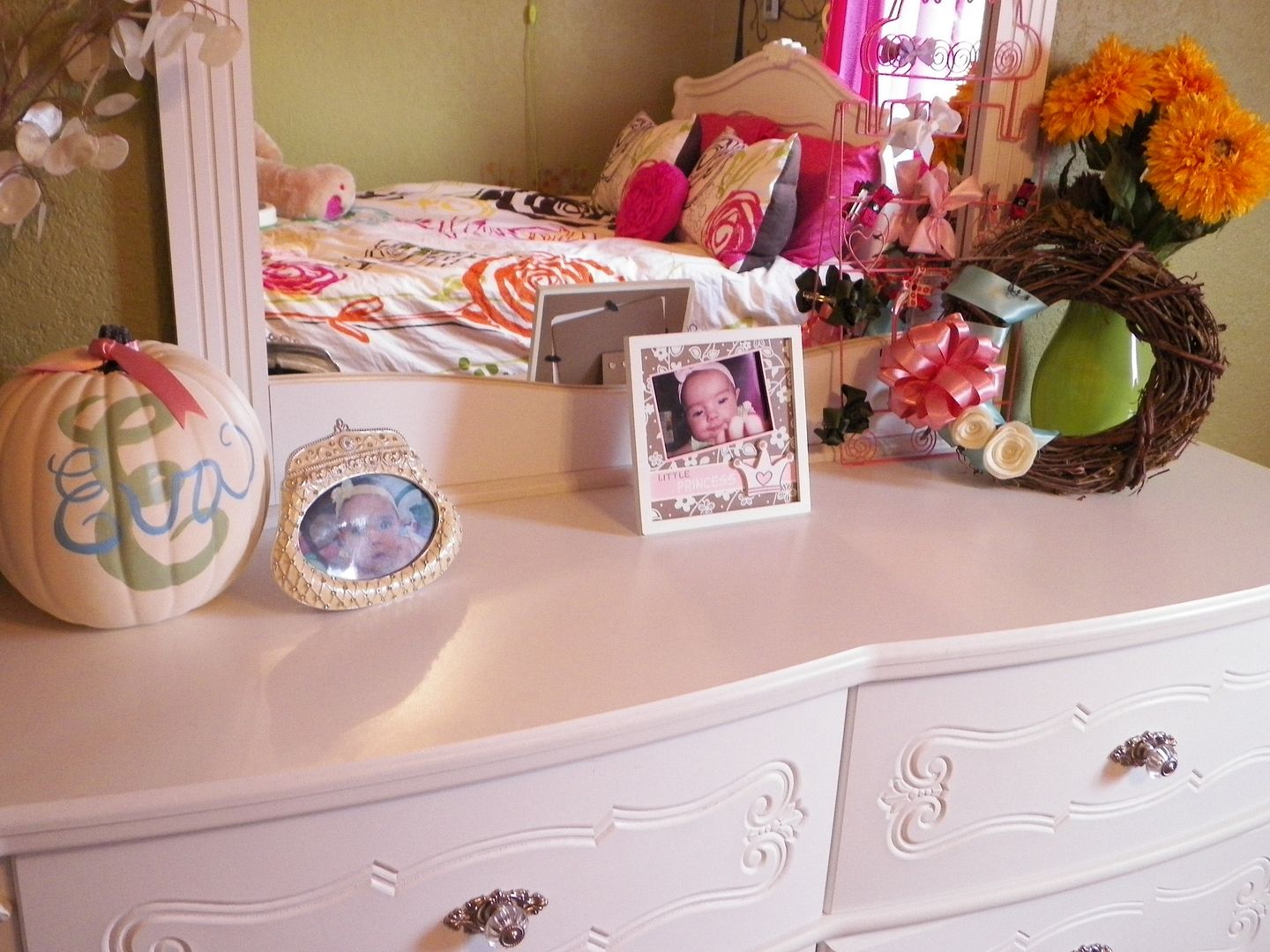 Now I'm not one to decorate bedrooms for each season, normally I just decorate the main rooms downstairs, but I thought it would be nice to add some cuteness to Eva's room.
I free handed this pumpkin and added a small sash. I used green, blue, and pink because those are some of the colors in Eva's bedding.
I promised a painted pumpkins tutorial and I'm actually working on editing it right now, so you'll be seeing this pumpkin again soon :)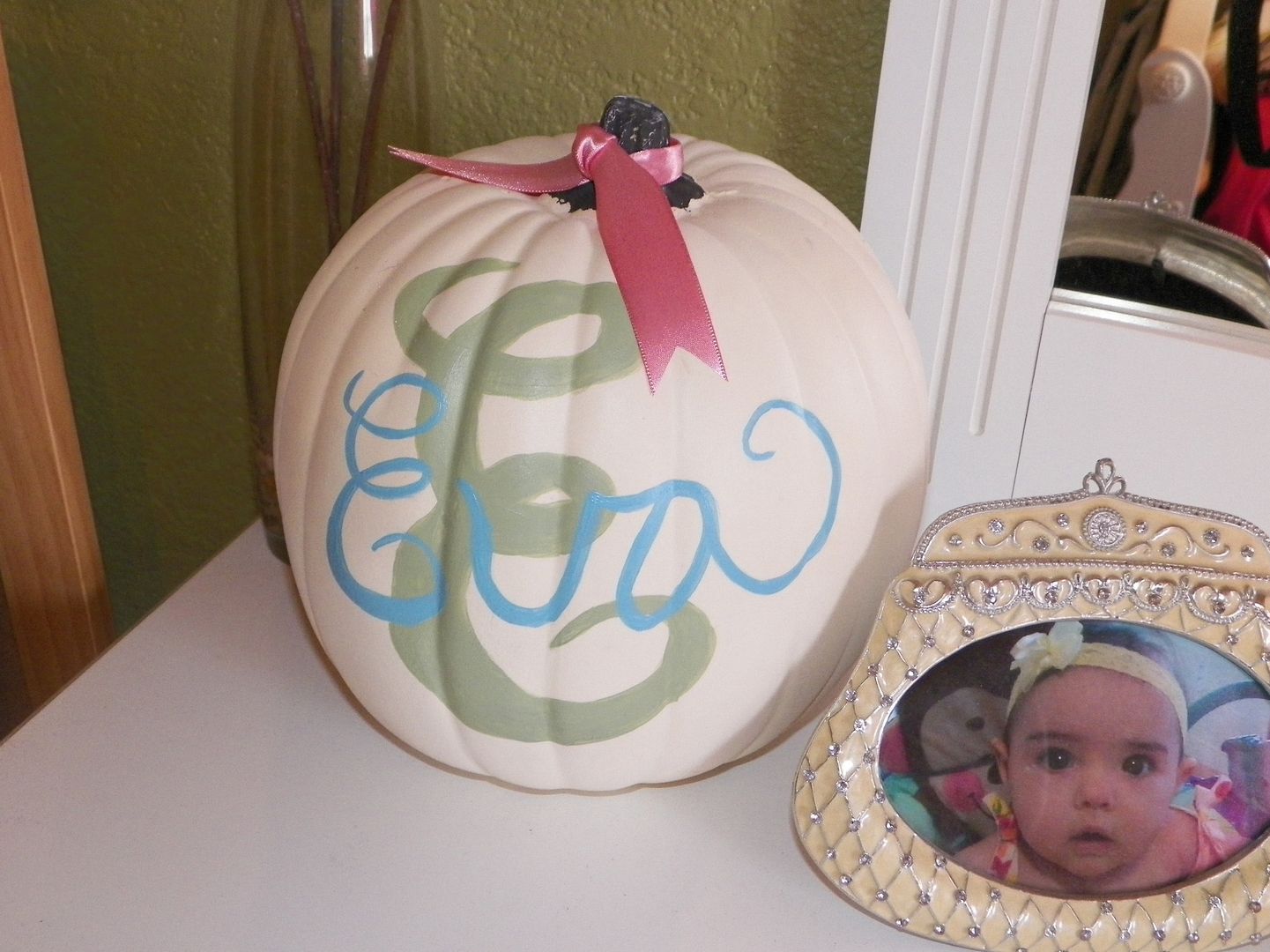 I think I found this little grapevine wreath at Walmart or Michael's for $2.99. I made a pom pom bow and some felt rosettes for it. The rosettes are simple, I also have a tutorial for them, this time I just used felt instead of paper and embellished them with stick-on pearls.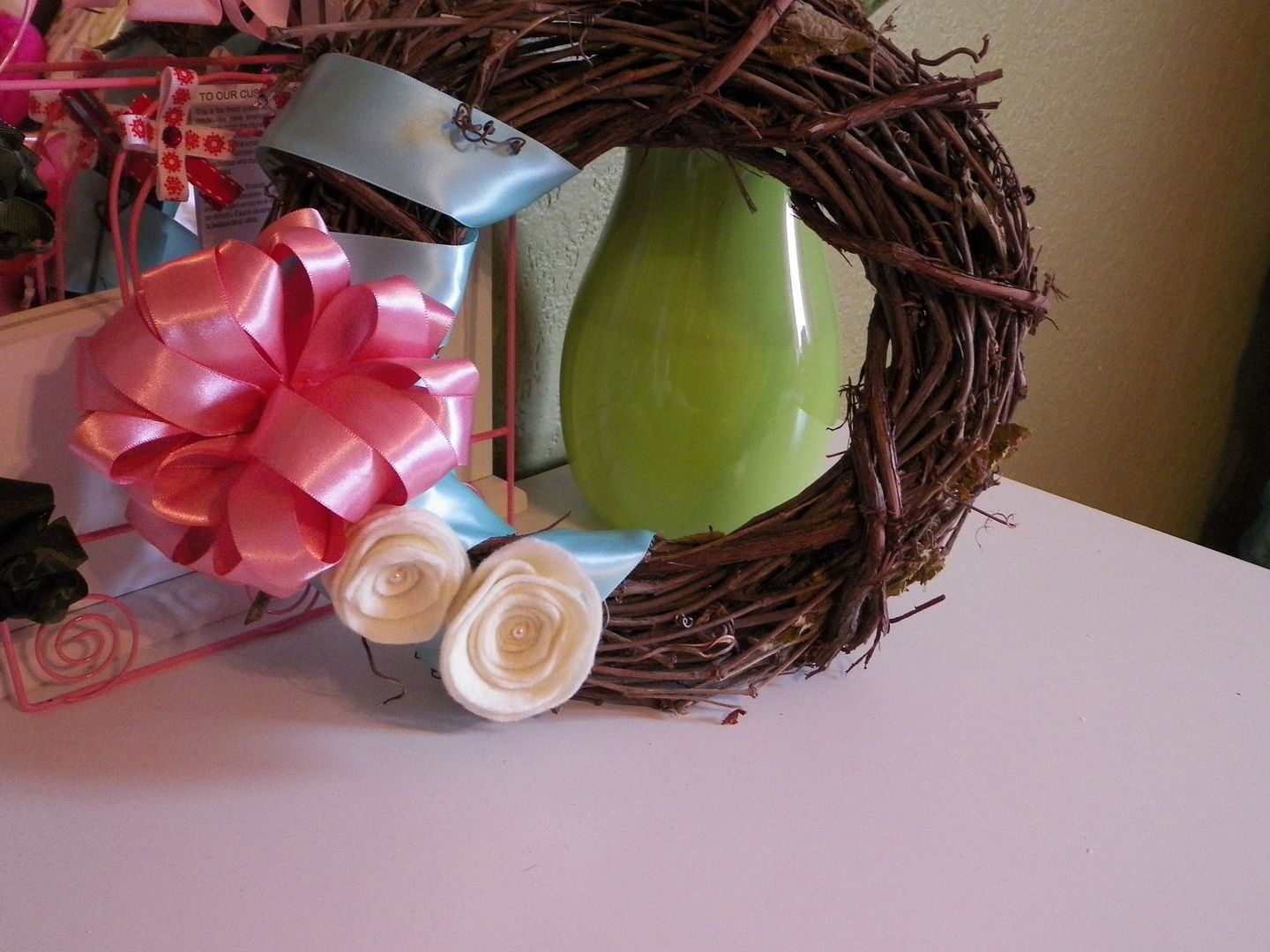 I had an extra pumpkin so I used my dobbers to paint some circles and added a satin band.
They're not big changes, but it's the first time I've added seasonal touches to a bedroom. It was so worth it when I saw the look on Eva's face as she walked in the room. She said, "Ooooooh pretty! Thanks, Mom!"
My house is a chaotic mess right now because I've been working on some major projects. I can't wait to share them with you, so be sure to check back :)